When the church chair is much more than just a piece of furniture…:
Exceptional space requires exceptional furniture solutions.
Temples, churches, ceremonial halls, and church communities are places where people come to relax from the hectic of modern times, to calm down and regain their strength. While worship service provides the soul with a food, we take care of the highest pleasure and humility for the above-standard comfortable seating for you. And not only that!
We focus on producing high quality church chairs that combine the best with the best. Unobstructed, elegant design, lightness, airiness and high functionality are harmoniously combined with luxury comfort.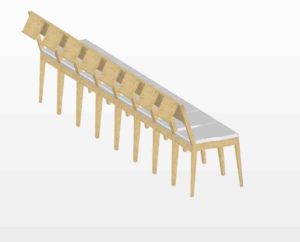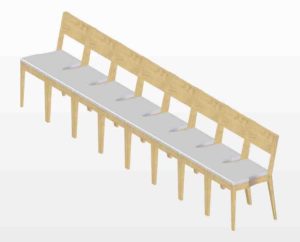 We put on the most popular natural material – wood – and we breathed "a spirit" in it. This way, a chair has been created that has been redesigned to the smallest detail and has endless possibilities of use. It can be joined into monolithic church pews, is stackable, easy to carry and can be upgraded with optional accessories at a small extra cost. Only few chairs on the market in this category can compete this top product.
However, one thing is to read and hear about it, and the other is to try it real. Take advantage of the great opportunity to order a full-featured "sample" chair in your chosen version and we will send it to you for free testing. Then you let us know what you think about it.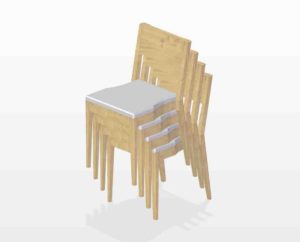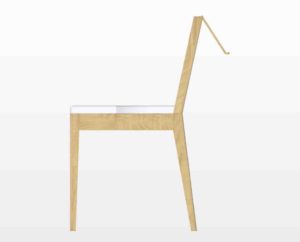 Churchchiar Rebekka - 47cm
Churchbench Rebekka - 55cm
Churchbench Rebekka - TOP